Apostle Ivan C. Horton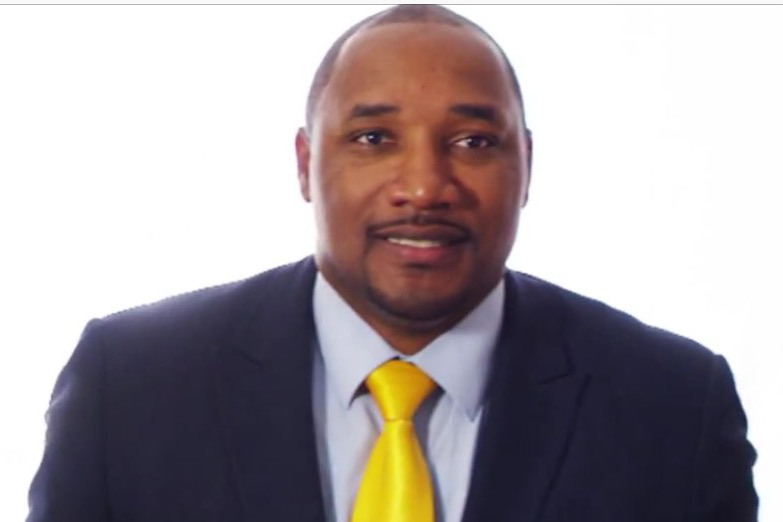 Apostle Ivan Corinth Horton is the pastor of Anointed Connection, Abundance of Christ Outreach (A.O.C.O.) International Ministries in Los Angeles, CA. He is the son of the late Chief Apostle Dr. Robbie Horton who was the ministry's pastor and founder.
The baton was assumed by Apostle Ivan Horton to take on the pastoral responsibility and oversight of the ministry after the passing of Dr. Horton in 2011.
Dr. Robbie Horton preached the word of God for over 37 years and was an Apostle, professor at Ministerial Training Institute (MTI), a counselor, author, and community activist. Under the ministry umbrella of IAM Fellowship, he oversaw churches and ministries throughout the world.
Apostle Ivan Horton was trained early for ministry by his father, Chief Apostle Horton. From 2005 to 2011, he was given the invaluable opportunity to learn all about radio broadcasting (KTYM – 1460AM) as well as television/cable/internet broadcasting (The Word Network, NRB, Streaming Faith, and Ustream). While traveling extensively throughout the United States with Dr. Horton, he was encouraged that it is more important to flow in the Spirit of God, be instant and ready instead of getting ready. He also found out how to prepare and get ready to deliver the word of God.
Apostle Horton is dedicated to a consistent life of fasting, prayer, and seeking God's face. He believes staying on your knees will cause miracles to manifest as you flow in the Spirit of God. Every moment of mentoring and tutoring from his father was priceless. He learned the scriptures, and how to receive and respect pastors, leaders and the vision of other ministries. Dr. Horton was an example of integrity and holiness, and he believed in the word, the principles of God and taught foundational truths. And when the ministry baton is passed, it is only to those who are ready to receive it.
Apostle Horton honors his father's name by perpetuating the legacy to: walk with God, seek His face, empower His people and feed His sheep. Just as Joshua sat under and was trained by Moses in the law and protocol of entering into and obtaining the inheritance, Apostle Horton was trained likewise by his father in the word of God and the pattern of effective and anointed ministry.
He is committed to observing, executing and making use of the set pattern. He studies and rehearses that pattern, a culmination of his father's 37 years of ministry and exemplary lifestyle. Apostle Horton's motto is, "Don't remove the landmark that the Apostle set." His goal is to carry on with the vision that Dr. Horton saw and spoke out. Some include outreaches, like Youth for Excellence--mentoring young men and women; utilizing radio, television and Internet for global impact; and teach the gospel in the name of Jesus Christ.
He believes that he has been shown the pattern to increase, multiply and go toward the greater. That is what fathers would want their children to do -- increase in the wisdom, power, and glory of God. In addition, he believes that when appropriate steps and initiatives are taken, God will meet and bless as you approach the greater.
Apostle Ivan C. Horton is a dynamic preacher and teacher of the word of God. Through his powerful and prophetic ministry, curses are reversed, deliverance and healing is experienced. Then the people of God are encouraged and empowered to walk in the abundant richness and provisions of the kingdom of God.