Prayer
We Keep You in our Prayers!!!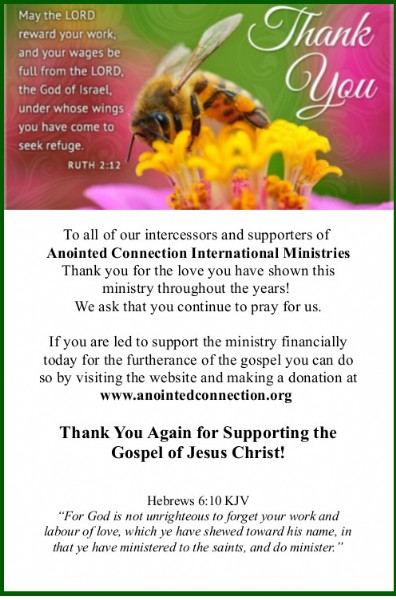 Please use the form below to submit your prayer requests
If you would like to sow a seed, please visit the donation page

Need Prayer? Let us know.
Submit a Prayer Request
Prayer Requests

Clarence p.
Pray for Clarence Pye marriage is going bad I went to jail for chocking my wife going thru no job lord I ask u to fix me in the name of Jesus purge my heart Lord


Clarence p.
Pray for Clarence Pye marriage is going bad I went to jail for chocking my wife going thru no job lord I ask u to fix me in the name of Jesus purge my heart Lord